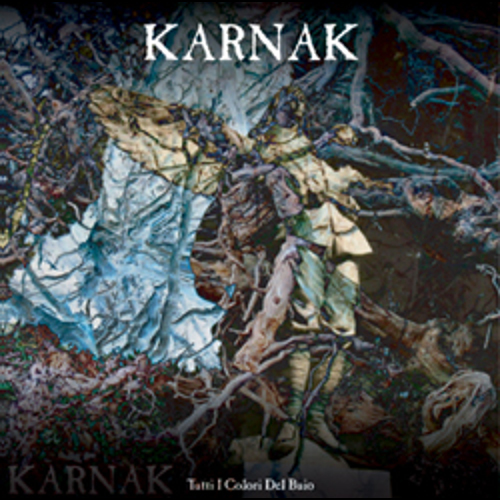 This self-produced album by Karnak, dated 2002, is a tribute to the Italian horror filmography of the 70s, hence the title (it's a famous Sergio Marino's movie, year 1972).
The song are very obscure, but still brutal and aggressive.
This works features a lot of guitar synth interventions, not all the parts you hear are coming from a regular keyboard, but from a guitar, connected to the famous Roland GR-50.
It's the first album in which I use extended range guitars, an Ibanez 7 strings in this case.
It's the first time, ahead of the times, that I used amp simulators to record the guitars. Nowadays they are quite a common market standard for a certain kind of productions.
So, from a technological standpoint, it was a very innovative release. The first seeds of this kind of approach were already present in the bonus track included in the previous album ("Melodies Of Sperm Composed"), entitled "Zeder" (a Pupi Avati's movie, year 1983).
Stefano Rumich – Drums and electronic percussions
Matteo Weber – Growl vocals
Roberto Sarcina – Bass, spoken vocals
Gabriele Pala – guitar, guitar synth
Marco Colella – keyboards (not present in the picture)

Credits:
Music and lyrics: Karnak
Drums recorded by: Enrico Perusin
Recorded, mixed and mastered by: Gabriele Pala
Artwork: Edoardo Sartori
Reviews:
Shapeless (8.5 / 10)
Interviews: