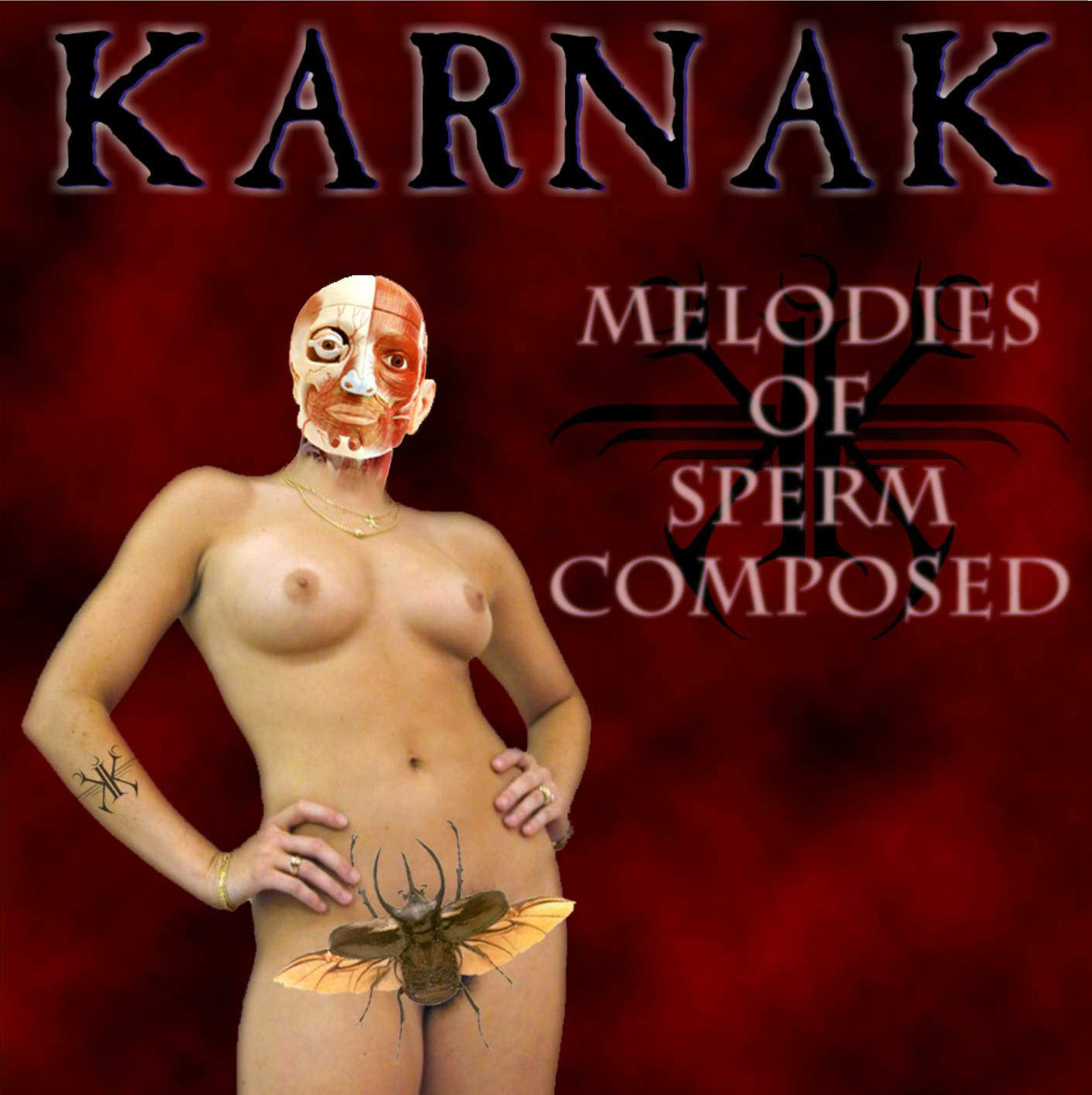 Perhaps, my most representative musical work so far.
This album contains all the elements that I always want to find in music: complexity, deviated riffs and melodies, horrorific keyboards, different types of voice, insane lyrics and a lot of virtuosity in the rhythmic section.
All the songs were written in few months in 1998 with the help of Marco Colella, a professional pianist living in our area. Marco, along the years, entered and leaved the band several times. He quit right before we entered the studio for the recordings, so I tried to play his part at my best at that time.
This was our first experience of a full studio recording. Everything was made at Fear Studio, in Alfonsine, by Gabriele Ravaglia and Riccardo "Paso" Pasini. All the music you hear has been recorded good on the first take, without any kind of click track or editing.
The recorded material remained in a sort of limbo for a couple of years, then it was published worldwide by the Italian label The 12th Planet Records.
Right after the official release, we stared being flooded by congratulation messages from all over the Earth. Now, even after more than 20 years, I'm still getting messages from people coming from a lot of countries. This is really satisfying, thank you, whoever you are!
However, the band at that time did not have the strength and maturity for the big leap, so this album remained just an iconic episode in the Italian underground music.
The final version of the CD contained also a multimedia track (at that time when internet was not mainstream it was quite common). In this track we put images, videos and a bonus tune entitled "Zeder", that should have been included in the next upcoming work of the band.
Stefano Rumich – Drums
Roberto Sarcina – Bass
Seby Dimartino – Vocals
Gabriele Pala – Guitars, Keyboards
Credits:
Music: Karnak / Marco Colella
Lyrics: Seby DiMartino
Recorded, mixed and mastered by: Gabriele Ravaglia / Riccardo Pasini @ FearStudio
Artwork and logo: Edoardo Sartori
Reviews: