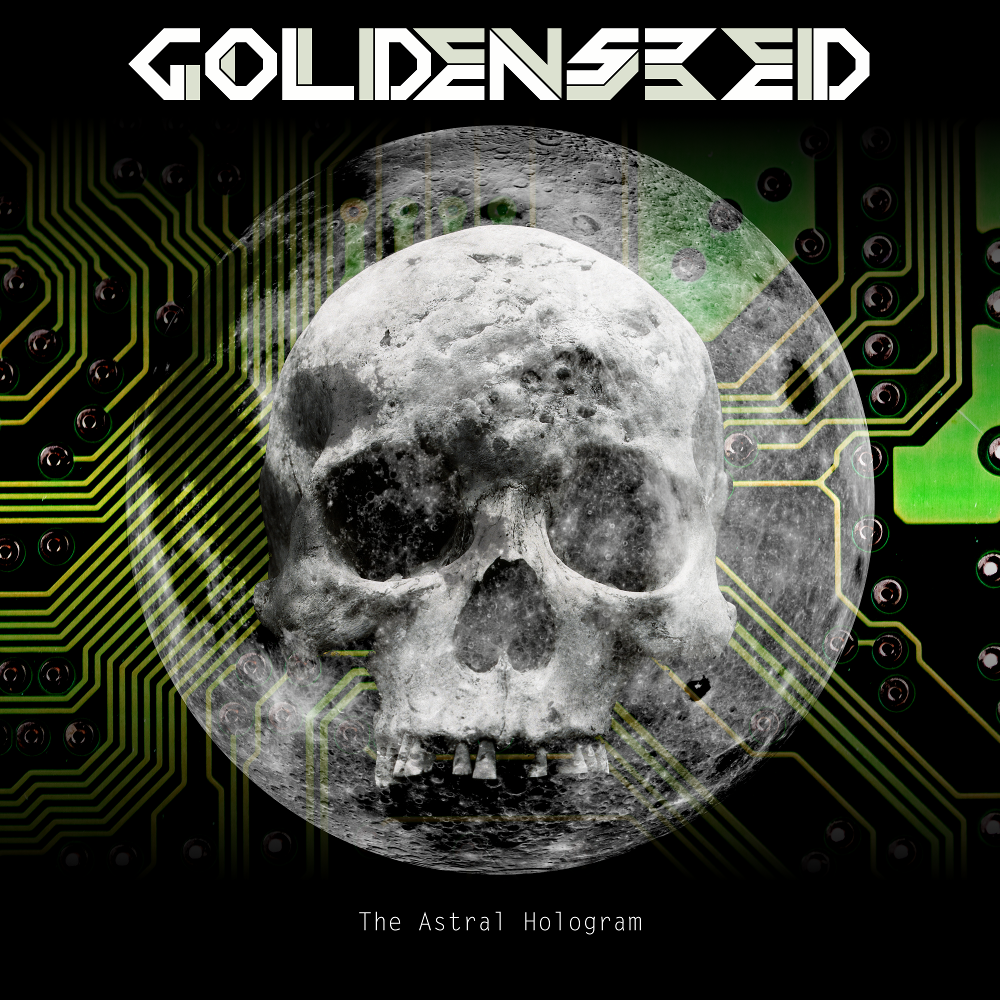 This is the fourth chapter of my solo project, Goldenseed. It was written and recorded in 2017, a bunch of years later than its predecessor.
Initially, the intent was to create a solo album for the Chapman Stick alone, with some occasional clean vocal lines. However, all the singers I got in contact with couldn't really get into the project's mood, so at the end I decided to drastically change the arrangements of the songs and turn this material into a brand new Goldenseed album.
Upon the backbone created by the Stick, that still plays the original scores I wrote for it, I added 8 string guitars, a 6 strings fretless bass, some keyboard and my raspy chocked voice. The result is what you can hear on the record: 10 tracks of experimental death metal with a lot of virtuousity in the bass register.
The lyrics are about conspiracy theories, which are very popular nowadays, but heavily changed with my fantasy.
This album has been released in digital format only, so you can find it on the most popular streaming platforms.
Reviews
Metal Archives (62 / 100)