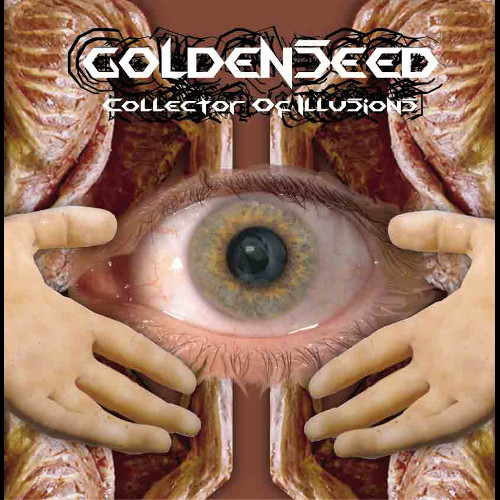 In this second album of my personal project named Goldenseed, written between 2006 and 2007, i had the chance to experiment a lot with my voice.
I tried to utilize different kind of voices, ranging from classic clean metal belting, to growls and fry, spoken vocals and even sometimes some high-pitched falsetto, along with all possible blends.
Music is a mix of all my inflences in the metal and progressive genre. Conceptually speaking, perhaps this is the most varied work it did so far.
The only point that I honestly regret is the really poor production and hyper-fake drum programming that really impacts on the general quality of the music. Sometimes I think that I will completely re-record the whole thing if I have the time.
Credits
Music: Gabriele Pala
Lyrics: Cristiana Bergamasco
Recorded, mixed and mastered by: Gabriele Pala
Artwork: Gabriele Pala
Reviews