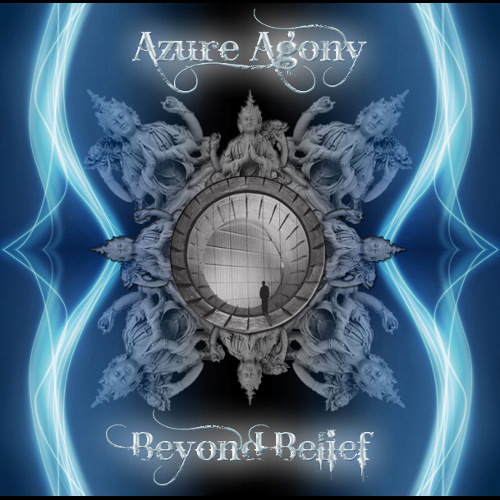 This is the first album I made with Azure Agony.
I joined this band in 2006, accepting an invitation from the keyboardist Marco Sgubin to play three songs (written by a previous line-up) for a local contest.
After that event we decided to continue as a band, to write a full-length album.
We also tried to add a singer, but we didn't find a suitable one, so the 50 minutes of Beyond Belief remained instrumental.
In the beginning we just printed few copies of it, to be sold to families and friends.
However, we were contacted by SG Records, at that time they were one of the most active indie label in Italy, and our album was published worldwide getting a ton of good reviews.
I still think of it as one of the best work I participated in.
Marco Firman – bass
Carlo Simeoni – drums
Gabriele Pala – guitar
Marco Sgubin – keyboard
Anna Marcossi – cello
Giorgio Marcossi – flute
Credits
Music: Azure Agony
Drums recorded by: Nico Odorico @ Angel's Wings Studio
Guitars recorded by: Gabriele Pala
Bass and keyboards recorded by: Marco Sgubin
Reamping, mixing and mastering: Luigi Stefanini @ New Sin Studio
Artwork: Gabriele Pala and SG Records
Pictures: Gianluca Tonzar
Reviews
Interviews