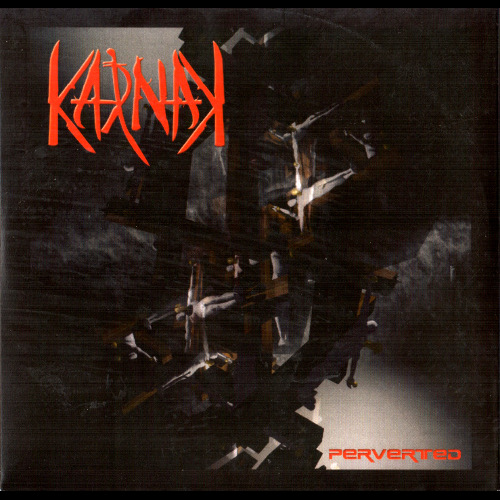 Perverted is the first full-length Karnak album, back in 1997. It was the first time that we approached a studio recording.
The songs were heavily influenced by the main death and brutal bands of those years like Morbid Angel, Suffocation, Pestilence, Death and many more, yet we tried to give a personal touch to the music. You can listen to the first synthesizer incursions, here and there.
This release was initially recorded by Seby DiMartino, who became Karnak vocalist in the subsequent album. A first selection of songs (entitled "Void") was mixed and mastered by Gabriele Ravaglia at Fear Studios. The complete version was mixed and mastered by me some years later.
Even if many years have passed, I'm still tied to these songs and I think that some of the most impressive guitar solos I did so far are present in this album.
Gabriele Pala – Guitars, keyboards
Ivan Rassu – Fretless bass
Francesco Ponga – Guitars, vocals
Stefano Rumich – Drums
Credits:
Music and lyrics: Karnak
Recorded by: Seby DiMartino @ Cranial Studio
Mixing, mastering: Gabriele Pala
Artwork, logo: Gabriele Pala
Recensioni