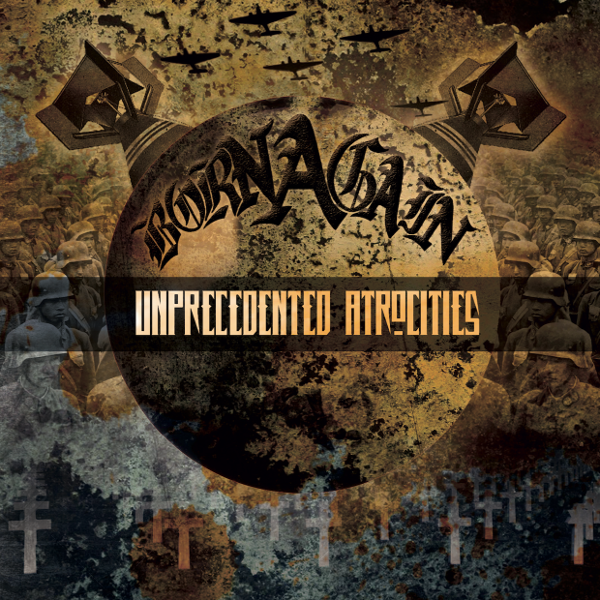 This is the first and the only album of the band Born Again, in which I had the pleasure to play between 2014 and 2017.
It contains ten tracks of obscure and dark heavy metal, with a lot of old-school influences, yet capable of sounding fresh and catchy. In this album, differently from all my previous works, I did not improvise the guitar solo, but I studied and written each one of them as if they were small songs within the main song, with their specific arrangements and harmonies.
This band was born in 2014 with the purpose of playing a single concert to tribute the guitar player of Rigor Mortis (a historical band of my area) who died for a cancer some years before. After that concert we wrote this album, that was published by the Polish label Via Nocturna, and was officially released on the Halloween night of 2016.
Gabriele Pala – 8 strings guitars
Giuliano Erraco – vocals / guitar / acoustic guitar
Rudy Berginc – bass
Mauro Clemente – drums
Credits
Music by: Born Again
Lyrics by: Mauro Clemente, except track 9: Giuliano Erraco
Drums recorded by Riccardo Asquini @ Interstate Studio 270, 2016.
Mixed and mastered by Gabriele Pala
Band pictures by Edoardo Sartori
Logo by Mauro Clemente
Artwork by Riccardo Migliavacca
Reviews