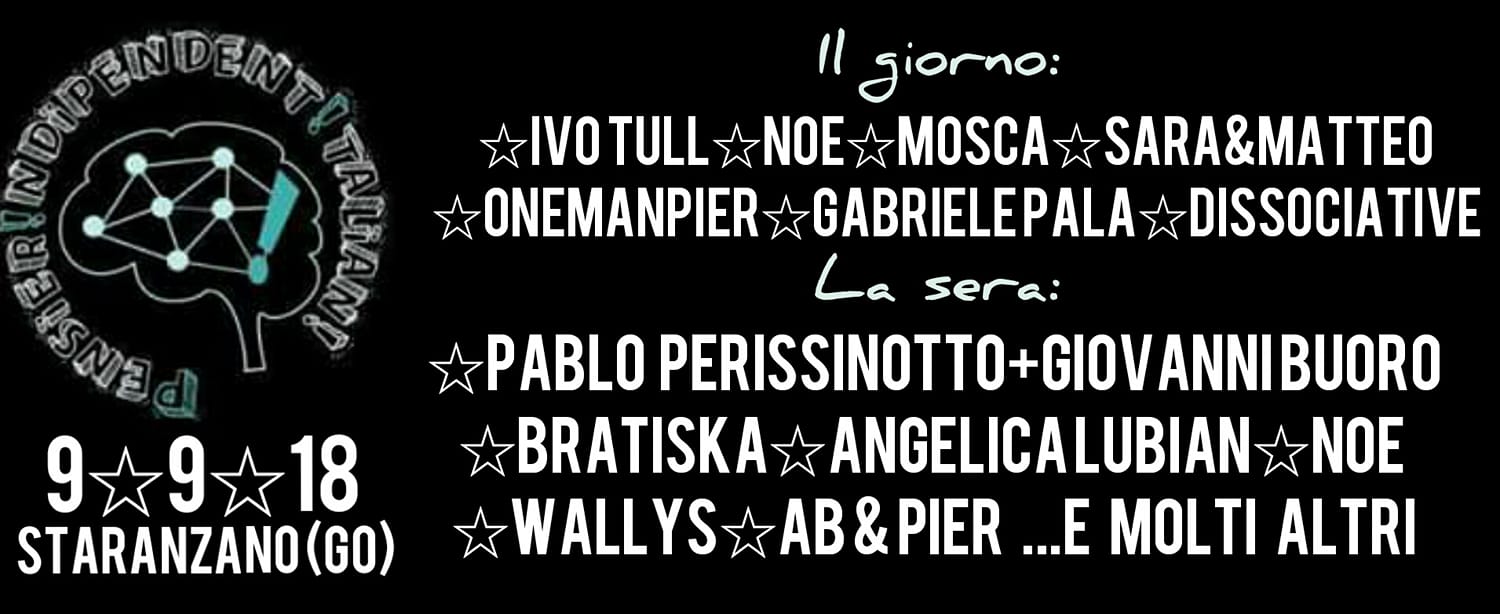 Sto caricando la mappa ....
First time live with the Chapman Stick. Just a trial event to check the actual feasibility of improvising alone with this amazing instrument.
I will perform two sets of about 45 minutes each, maybe one in the morning and another in the afternoon.
A timetable for the day has not been set by the organization. It's quite strange IMHO, but that's it.